My Fishing and Guiding History
I was born in Smithers, B.C. Canada on December 25, 1946. I grew up there and fished the whole northwest area with my Grandpa, Percival (Percy) Benjamin Emerson. He loved to fly fish. His favourite Trout fly was the Royal Coachman. He built a cabin on Babine Lake where I spent most of my summer school holidays fishing and enjoying the outdoors. Thanks to him, I am hooked on "Sportfishing" and I've come to love every aspect of it.

My lifetime goals are to save the wild Salmon, Steelhead and Trout of the entire northwest area of British Columbia and establish a "Quality" sport fishing guiding industry. These are lofty goals but I will strive every day to achieve them. They are "my life long calling".

I have been married 53 years to my wonderful, beautiful wife Gail (Russell) and have three Daughters, seven Grand Children 6 girls and one boy, three great Grand Daughters and one Great Grandson. I'm retired but help out with the 24/7 Fishing Report. http://www.noelgyger.ca/current-fishing-reports.htm and Guided Fishing Adventures, Terrace, BC Canada E-mail noel@noelgyger.ca Website www.noelgyger.ca

I started fishing the Terrace area in the 1970's. On May 24, 1983 I assisted my friend to land an 83-pound Chinook on the Kalum River. It was the river record. That experience changed my life and I started into the fish guiding industry and began exploring and fishing rivers by jet boat.

I pioneered drift boats on the Kalum and Kitimat Rivers and taught many folks how to row them.

I've owned a fishing lodge and guide business (Northwest Fishing Guides & Lodge) along with my wife from 1986 to 2001 when we sold it and retired but my love for the industry is just too great and after five years - I am back.

I have written weekly fishing reports from 1996 through 2002, so doing them again is nothing new to me. Those reports can be read on this website.

I have written articles for the magazine British Columbia Sport Fishing, Rikk Taylor publisher.

I have assisted and hosted many outdoor writers and links to their articles are posted on this web site.

I have assisted Italo Labignan and Henry Waszczuk of Canadian Sport Fishing in shooting 11 fishing shows in Northwest British Columbia and will try to make shows into the future.

I have made a fishing video for Chinook Salmon and Steelhead on the Kalum River in May of 1991 with Larry Schoenborn of Fishing The West television series, United States market.

I have assisted Jim Teeny and Larry Schoenborn in making a fly-fishing video on the Kispiox River in 1991.

From Oct. 11 - 13, 1996 I was pleased to host and assist John Barrett produce shows for his Flyfishing the World series that has aired on ESPN and all over the world. His guests were actor Lee Horsley and Steve Abel of Abel Reels and Quality Products.

I have hosted and guided Mark Anthony Krupa who recently started his own fishing show on OLN titled "HOOKED" with Mark Krupa". Tune it in…this is "truly" a five star show. Mark is also a five star outdoor writer and fishing photographer, his photos and articles have appeared in many outdoor publications.

I have produced and marketed my own " two hour " feature presentation videos. There are separate (spin tackle) "SEASONS REVIEWS" beginning 1987 through 1995 (nine guiding seasons), plus fly-fishing only and ocean tapes. These tapes are "not" professionally produced but are my own amateur video clips that show folks catching fish and having fun. That said…let me know if you want to purchase these.

I am a member of the Provincial Quality Waters Management Committee (PQWMC), since the beginning for over nine years now.

I am a member of the Regional Quality Waters Management Committee (RQWMC) which covers all of northwest BC commonly known as Region 6 in the Freshwater Fishing Regulations synopsis booklet.

I am a member of the North Coast Steelhead Alliance (NCSA) protecting wild Steelhead forever.

I am a member of the Skeena Watershed Conservation Coalition (SWCC) conserving sacred head-waters of the Stikine, Nass and Skeena.

I am a former chairman of the Skeena Angling Guides Association (SAGA) that had over 32 members. I was their chairman for over 10 years. Cast here for photo of the gift-of-appreciation. Along with the gift came a card signed by the members and I must say the words on the cover were "profound". Cast here to read the words. Thank you SAGA, it was my pleasure to serve you.

I am a former member of the steering committee for Friends of Wild Salmon (FOWS) a coalition formed to protect wild Salmon and Steelhead.

I am a former vice-chairman of the local Fisheries and Oceans Canada (DFO) Terrace Sport Fishing Advisory Board (SFAB)

I am a member on the Habitat Conservation Trust Foundation (HCTF) Technical Review Committee. Cast here to read a thank you letter.

A plaque made for me by my daughter, hangs above my office door, describes me to a "T"... I'D RATHER BE FISHING!

Contact me anytime; I am at your service. Let's talk fishing!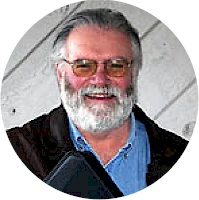 Noel Gyger
"I'd rather be fishing"